Have you ever noticed that the smiles of a child instantly disappear upon the arrival of a camera? Asking kids to smile for the camera is often misinterpreted as make a cheesy face, cry or hide somewhere else. Isn't that strange? Luckily, I have a bag of tricks up my sleeve to encourage even the most reluctant smiler into giving me a beautiful natural smile for the camera!
Encouraging Reluctant Kids to Smile for the Camera
I have five amazing tips I can offer you, all learnt during my experiences as a children's photographer here in Christchurch. They are:
1. Talk to the kids. I mean obviously, you are going to talk to them as you are taking their photos, but I mean 'really' talk to them. Put your camera away, get down to the child's level and find out about what they like and what they've been up to. Not only does this help the kids to become more comfortable around you, but it also gives you a tiny glimpse into their personality. You can use this to grab or focus their attention, ask them questions and basically keep looking at you while you photograph them.
2. Bribery. Yes, I know. Bribery always seems to be in there somewhere when we want kids to do something they don't want to do. But it doesn't have to be something huge. A tiny lolly or M&M gives the reluctant smiler something to smile about. A smile is sure to arrive either when you give it to them or when they eat it! Now isn't that an easy way of getting kids to smile for the camera?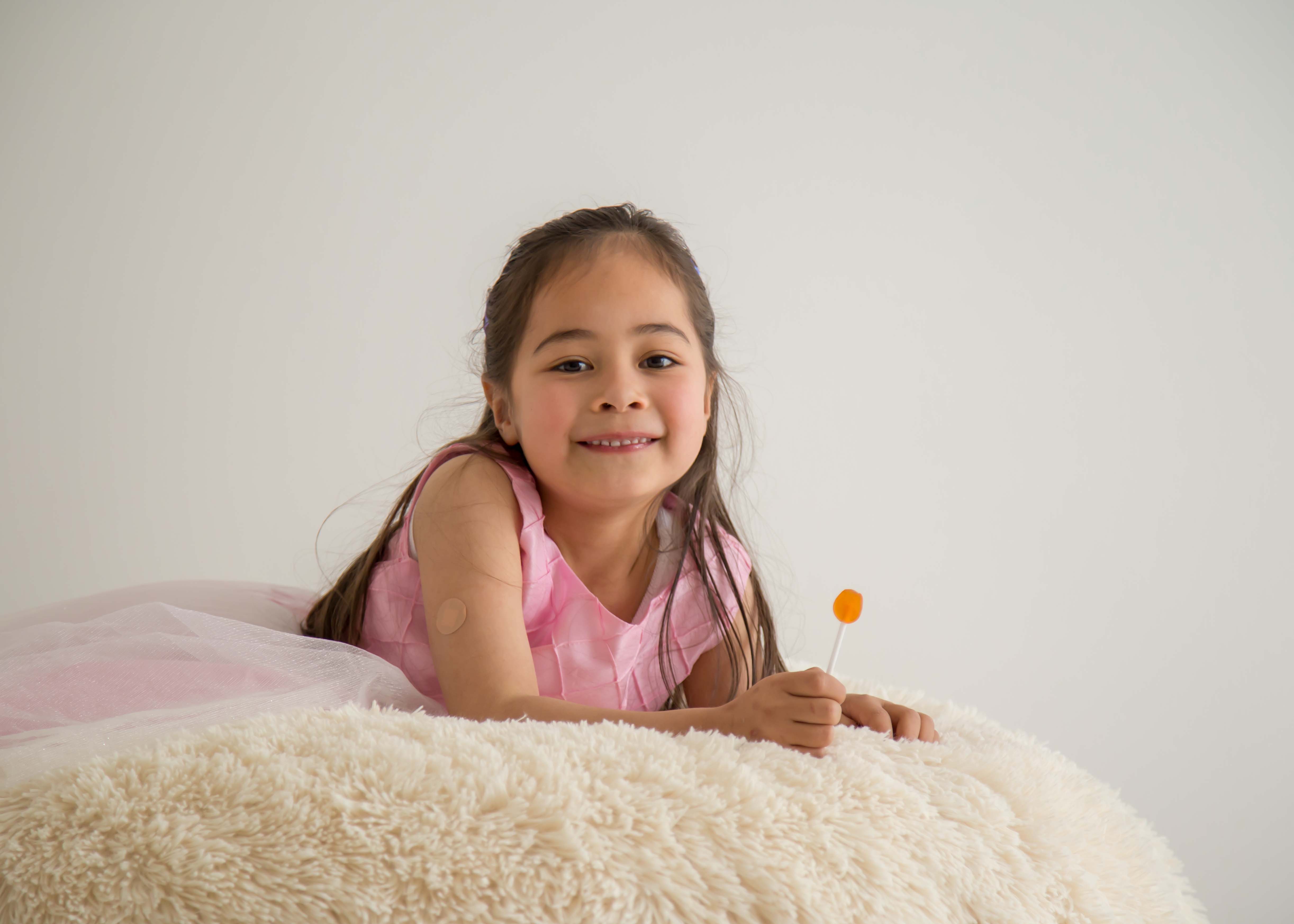 3. Be a clown. Not dressing up with funny shoes and a red nose, unless you want to of course. But rather being silly, gaining their trust and waving toys or props around over your head. A feather duster is a great way of focusing the child's attention as you either pretend to tickle them or someone else with it. As for the smiles and giggles, they're guaranteed!
4. Play copycat games. What child cannot resist a challenge? A great activity for getting kids to experiment with poses, ask them to copy what you do. If they won't do it, rephrase it like, "I bet you can't do …" Then you do something incredibly simple like waving or somewhat funny like pretending to pick your nose. Works every time.
5. Start singing. A great strategy at getting kids to smile at the camera is to sing. I don't mean burst into the latest tunes or anything, but rather something much simpler. Sing 'Twinkle twinkle little PIG' and then grab your camera when they start laughing at you messing up the words to a nursery rhyme. More suited to younger kids who already know the words and will love to point out that you got it wrong!
6. Bubbles! Who doesn't love bubbles? Get a machine or just blow some if you don't have access to a machine. It will bring out lots of fun and smiles for all children; big and small!
I love my job as a Christchurch children's portrait photographer! It's quite handy that kids loving have me take their photos too. Give me a call today and I'll get your reluctant smiler smiling for my camera as quick as a flash.